I get a lot of pictures of Preston because he is pretty much always with me, or at least in the same general area. And when he isn't, I know he is getting into trouble...like yesterday morning when I came upstairs without him.
He spilled water all over the kitchen table and then didn't dare trying to get down by himself. I knew the instant I heard him whining where I would find him
(although I didn't anticipate the water).
Last night was a long one. For some reason he woke up periodically during the night crying. One thing is for certain, I am glad I don't have a newborn anymore! Interrupted sleep is SOOO hard!
When I tell Preston we are going outside, he is all over it and RUNS to the door, "Side! Side!"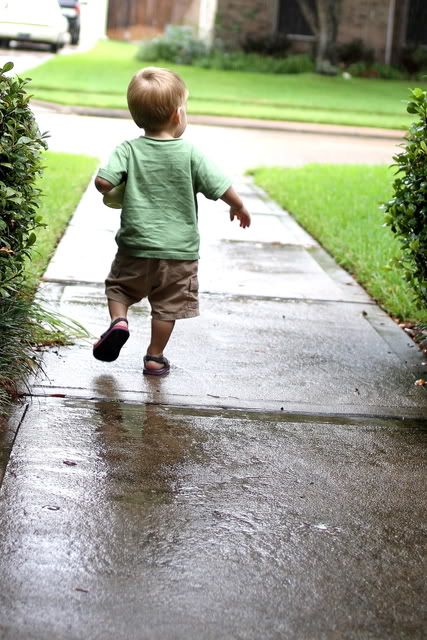 almost every room in our house has a window with the blinds up a little so when Preston hears something loud go by and runs to the window he can see what it is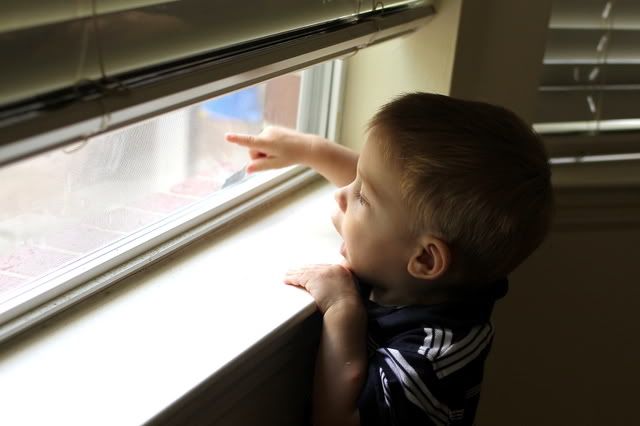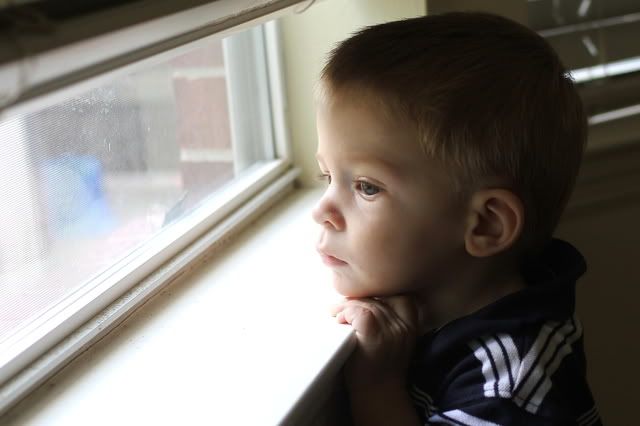 ok, he's so cute I have already forgiven him for how tired I feel right now :-)