Saturday afternoon the kids and I headed over to Ella's school playground so she could show me her latest trick...going backwards on the monkey bars. She zipped all around showing me what she does on every piece of equipment there :-).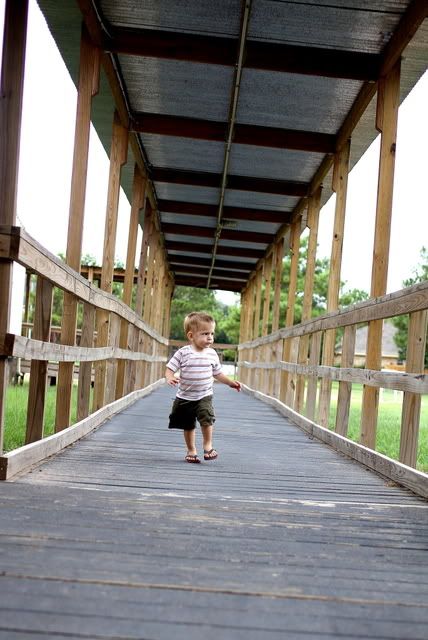 a lovely rock present from Addie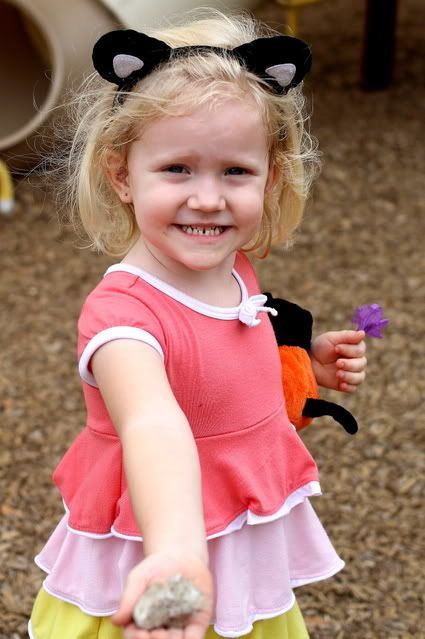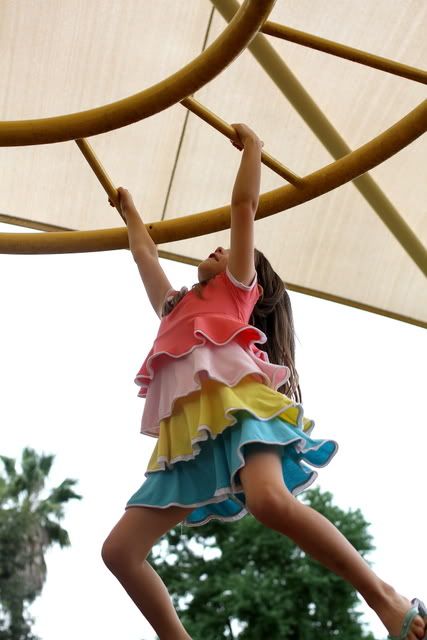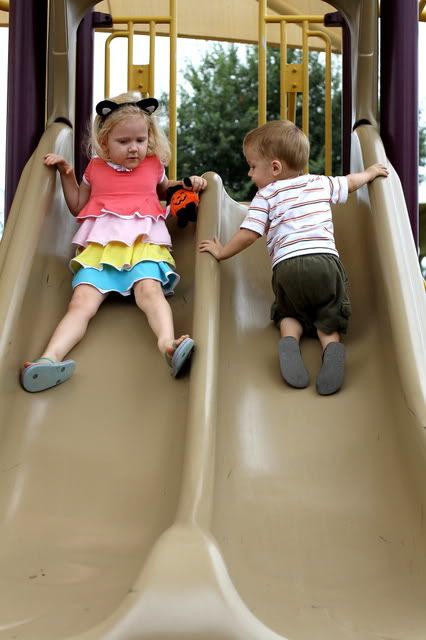 everytime I would go to take Preston's picture he would turn around and run off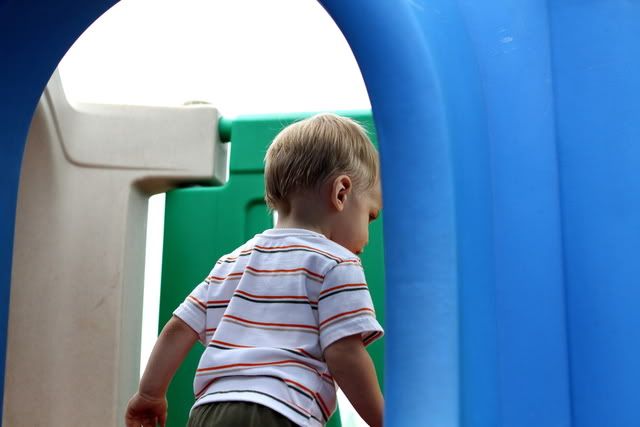 Addie was much more cooperative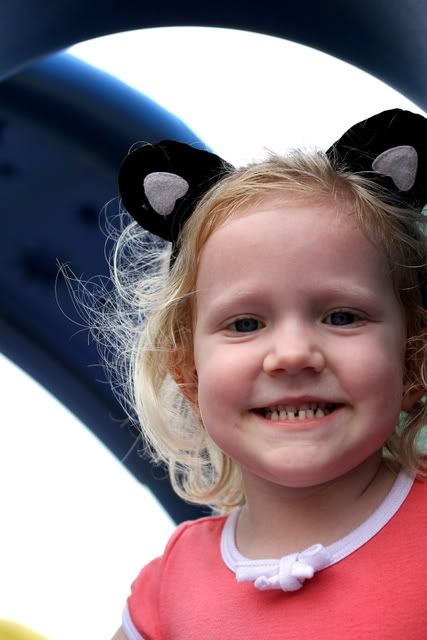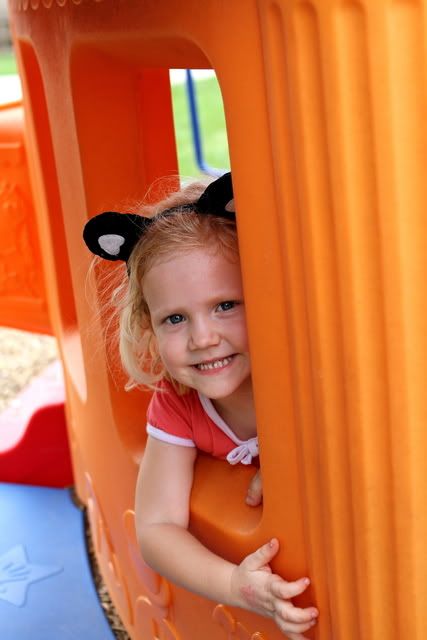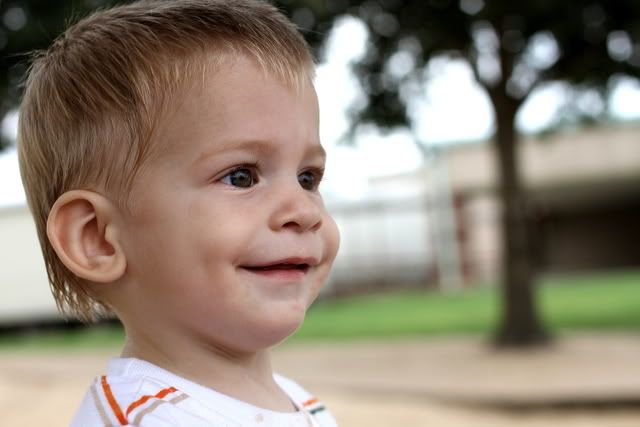 Preston fell down while zipping around and had that one little piece of mulch stuck to his forehead the rest of the time...I thought it was hilarious :-).
Luckily he seems to have mastered the art of safely getting down from anything he climbs up on...which makes his little adventures much less stressful for me!