But who's counting :-)?
The first half of my Joy School unit is talking about feelings and honesty...with some fun festive Halloween stuff thrown in the mix too. We have our same group of 5 girls from last year with a boy in the mix now too, so 6 total. On my first day one was missing and one was late, but yesterday the whole gang was there. For the most part they get along well and they definitely listen better than they did last year, but it is still exhausting :-).
Here are my kiddos all ready to get started.
Ella really wanted to stay and help one day while it is my turn teaching and we decided Tuesday was the best day for her to miss her own day of school. She was really into trying to help me, and definitely came in handy when I was trying to carve a pumpkin with 5 kids and Preston running around. She was even photographer for the second half and LOVED it.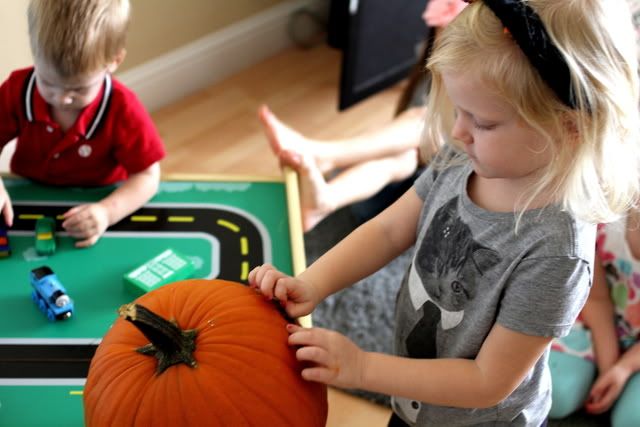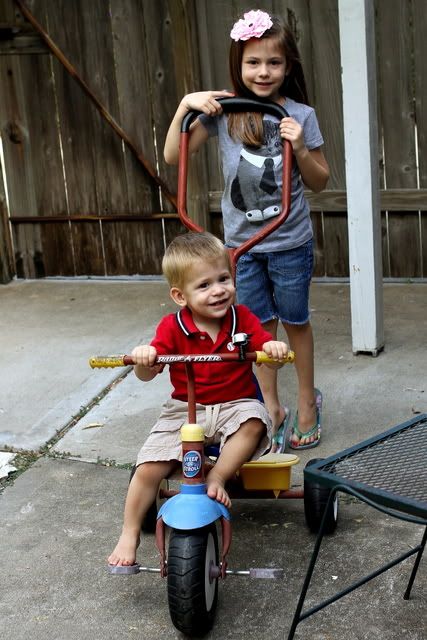 all pumpkin photos by Ella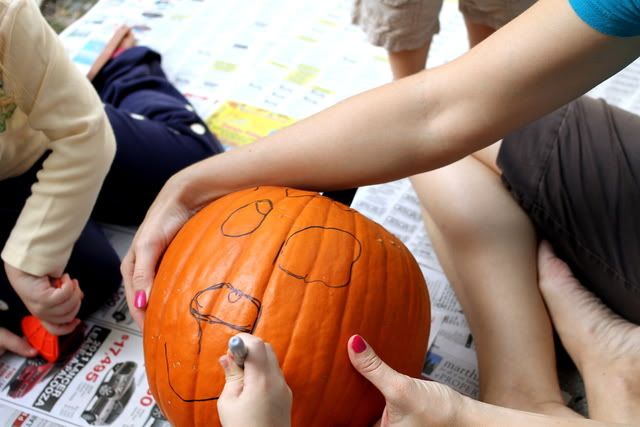 ...each child drew one of the features on the pumpkin