I have spent hours of my last few days shopping for our family picture outfits. I get slightly obsessed. But I mean, the outfits are such a BIG part of the picture and it really is fun to just look for things that are super cute and kind of go together, but aren't too matchy. I was starting to feel a little discouraged about my progress as I was leaving the mall today
(and Preston was NOT happy about a second day spent in the stroller shopping)
, but when I got home and started laying things out next to each other I was really excited...hallelujah!
Last year
finding Ella's shirt is what inspired our color pallet and this year I found an adorable dress and then THE most perfect tights for Addie, so I've gone from there. In case you are wondering, we are wearing gray and navy with some bursts of turquoise. What I have so far is layed out on the bed right now and it makes me happy to look over at them :-)! I can't wait for the pictures and to see Cheryl!
Here are some random pictures from our week...
My baby-wrangler, Ella.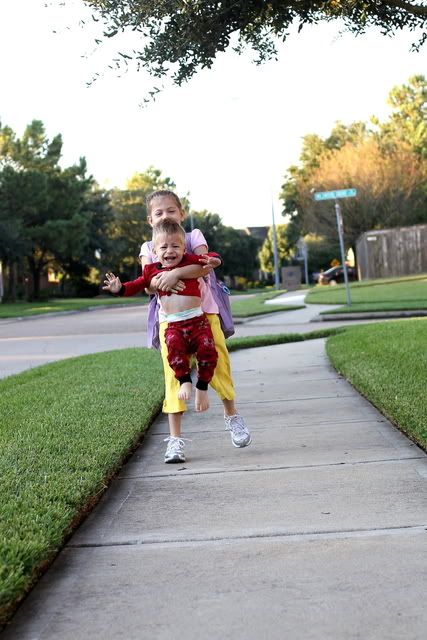 Addie has been working on her latest puzzle from Grammy.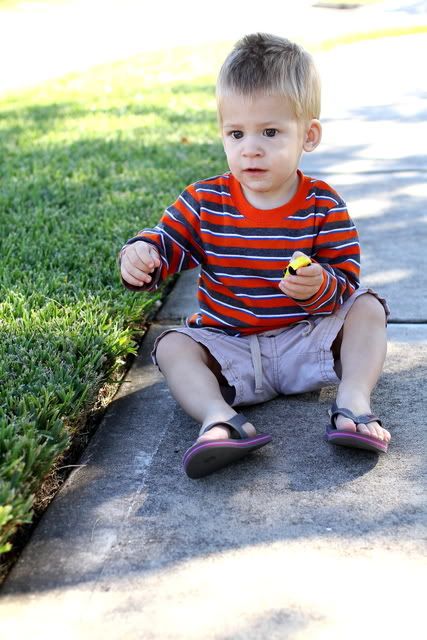 Getting Ella from the bus is always an adventure because Preston wants to run in the opposite direction of wherever I want him to go.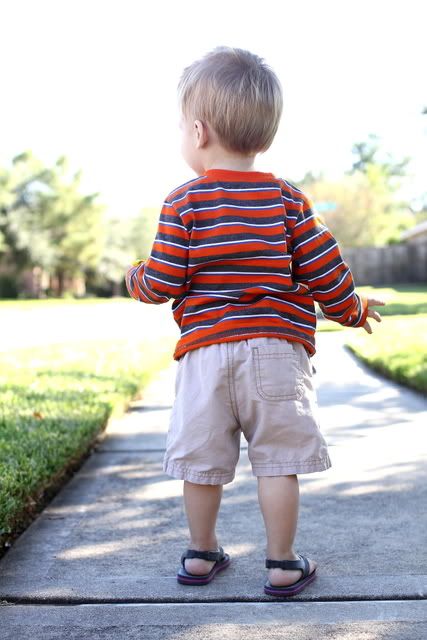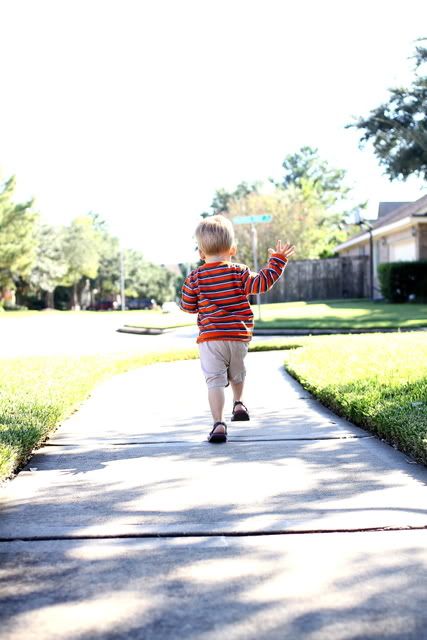 The pumpkin is a helpful lure to get back to the front door.
Baby wrangling goes on all day, every day, and I sure appreciate Ella's help so I can have a break :-)!
LOVING the backyard in this beautiful weather!