Wednesday after Preston got over the fact that he HAD to come in from the front yard, we ran some errands and then headed over to Ella's school to eat lunch with her. This was our first trip of the year and it was lots of fun to have a mid-day visit!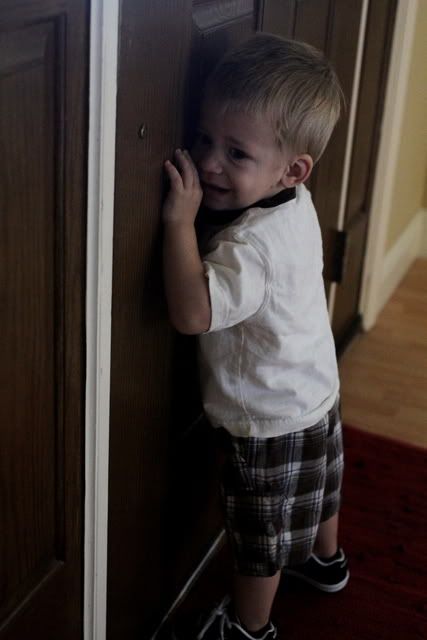 (and here's Preston sound asleep when we arrived at the school...the 5 minutes that messed up the rest of his afternoon :-). I ended up getting him out of bed after an hour of crying/playing and put him down for a short LATE afternoon nap later on.)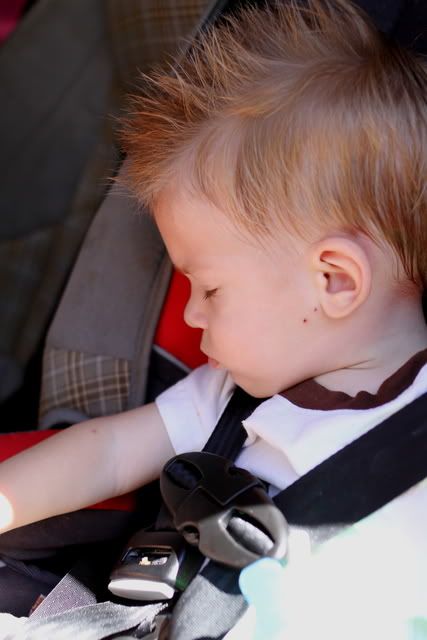 waiting for Ella's class to come down the hall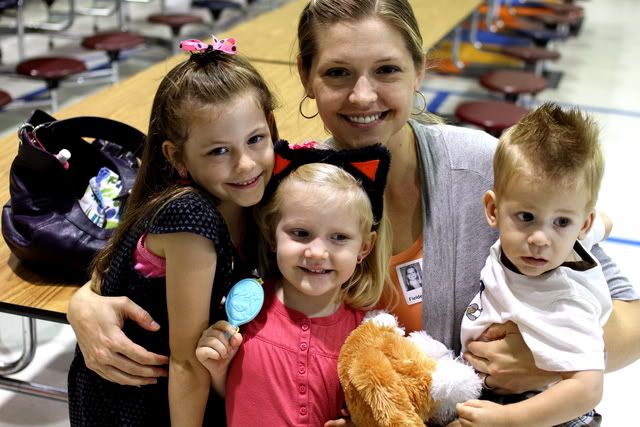 And then yesterday I got to go visit with
Katie
and her cute little family. We were in the same ward when I lived in Chicago, her dad was my bishop, and they are in Houston while her hubby is in medical school. After finding each other's blogs a little while ago I feel like I am a part of her life :-), and I have been dying to meet her cute little twins Liam and Dash in person. They were adorable and super chill and happy...and they are destined to be geniuses!