The weekend was mostly spent with me hanging out with
Cheryl
(we had lots of quality time together :-), driving around, helping with her photo shoots, and getting lots of photo advice)
while Mike watched the kids at our house.
On Friday we went downtown for the first of many trips...I won't be driving downtown anytime soon, I need a break :-)! I am so glad Preston was in one of his normal happy moods that day so Cheryl got to see how cute he is before he started to feel sick.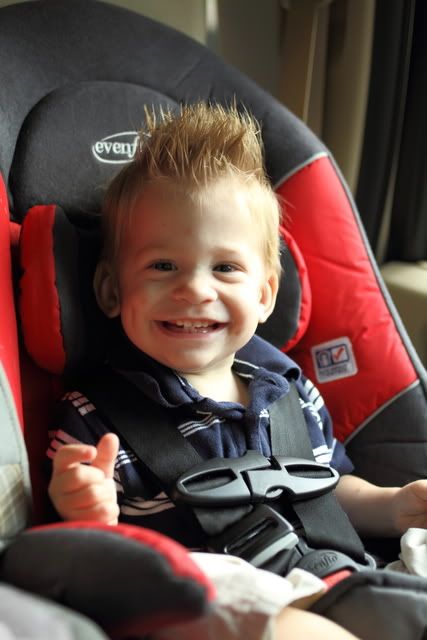 We picked up
Kayley
and got to meet the cute baby, Georgia, that she nannies for and then headed to lunch at
Ruggles Green
, where for a couple extra dollars you can order your meal gluten-free! I ordered a chicken sandwich and could eat the bread...it was pricey, but de-licious!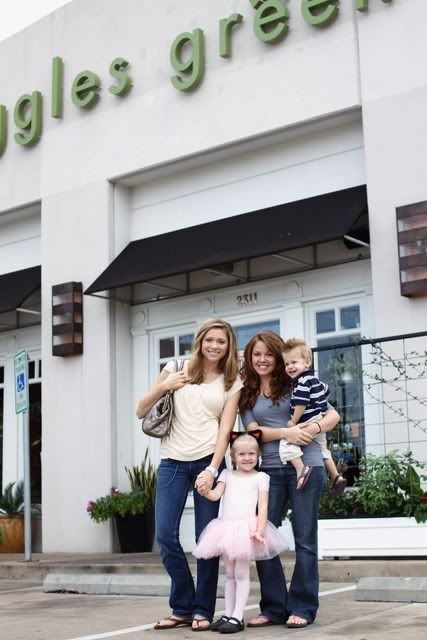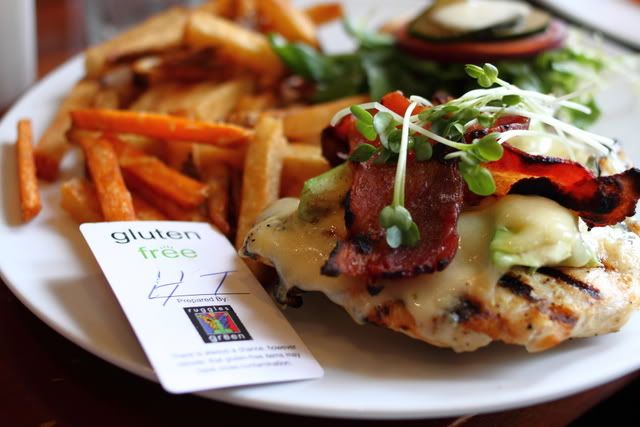 I FINALLY got to see Kayley and Scott's new place downtown and it so neat! I think they are smart to live up the downtown life before they start their family...although I wish they'd start it soon :-). Addie quickly cleared out the candy corn dish, only leaving two little misshapen pieces behind. Thankfully she didn't get sick on the drive home.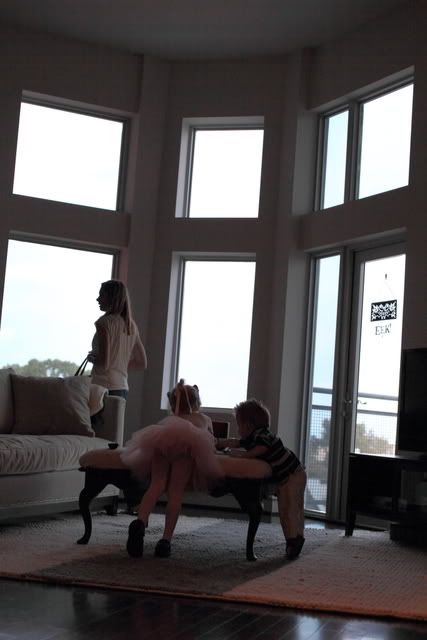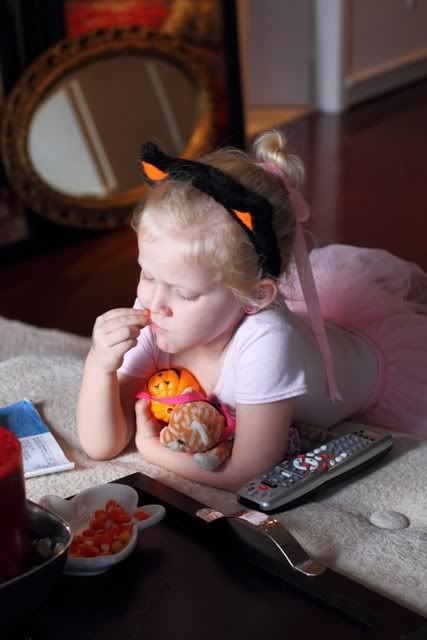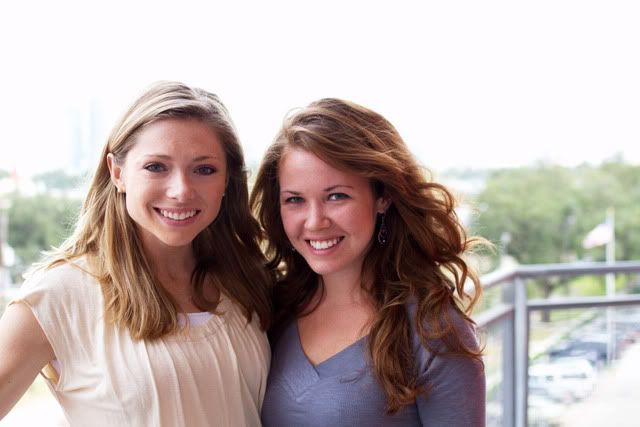 That night we had
Hansen Tacos
with the family.
Chrissy
and Zach were coming into town to stay with us that night and I was hoping they would get here in time to try them too, but they just missed it...maybe next time. We didn't get to see too much of Chrissy and Zach, who were here for the Houston Air Show on Saturday, but it was fun to have them. Cheryl and Chrissy finally met in person and I tried to soak up all their photography talk and tips :-). Chrissy brought the kids these
adorable
little wooden animals. I am in love with them, they are so unique!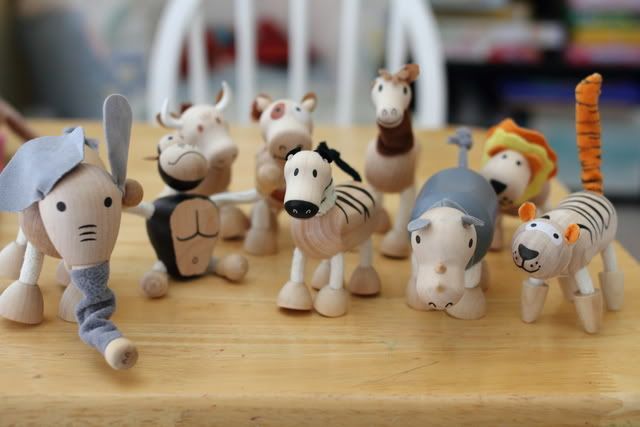 Sunday morning we squeezed in our family photo shoot with Cheryl and I can't wait to see the pictures! When we dropped Cheryl off back at my grandparents house Addie ran inside to use the bathroom showing off her little bear bum and Cheryl took this one really quick :-).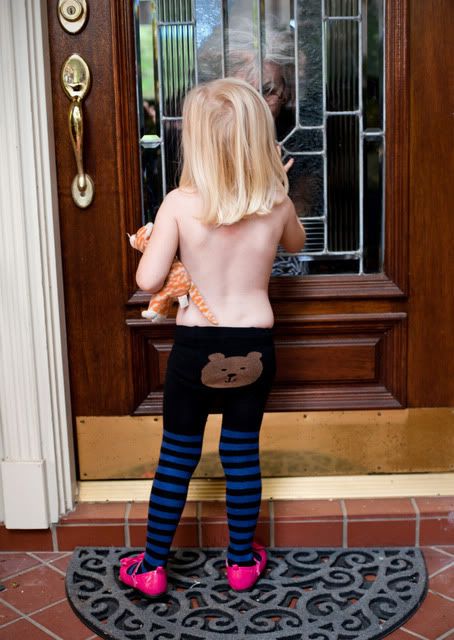 I had to teach Young Women that day and then there were 2 more photo shoots that night, so it was busy, busy but still fun. I did feel relieved once it was all over, especially so I could be home with my sick little guy. He needed his mom :-(! Preston has looked dazed and puffy the past few days.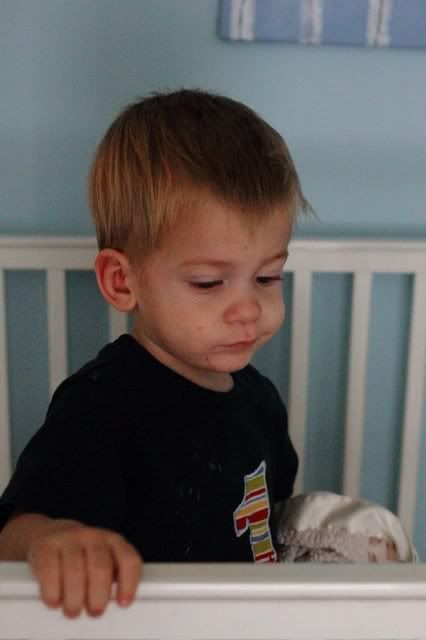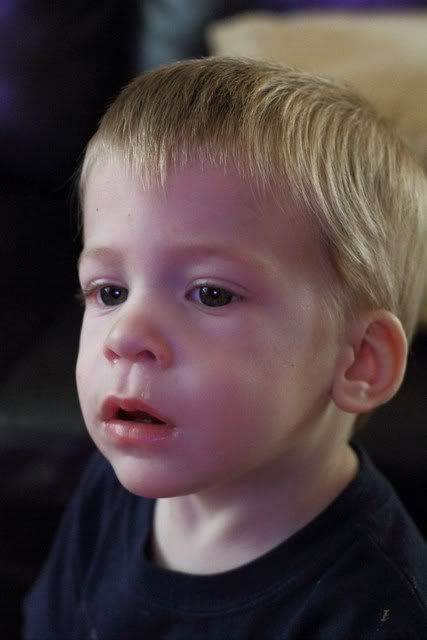 The good news is that by yesterday afternoon I could see some improvement, so although he is definitely not himself I think he is on the road to recovery. It has been so sad. I'm ready for my crazy little guy to be back in full force and smiling again!
Addie has been really good about being cooped up in the house for what is now the third day in a row. She has been drawing and drawing and drawing...and watching shows too :-). We got the house all cleaned up yesterday which makes it a much more pleasant place to be.
I just had to share this cute picture Addie drew over the weekend which Ella labeled for her. I found it in her pile and couldn't get over how cute the teeny "petshop" cats were!