with this picture and this little boy.
My sis-in-law
Cheryl
was here visiting this weekend and taking photos
(and trying to enlighten me with all her photography knowledge).
She sent me this little sneak peak of Preston. Is he cute or what?! I mean, seriously! :-)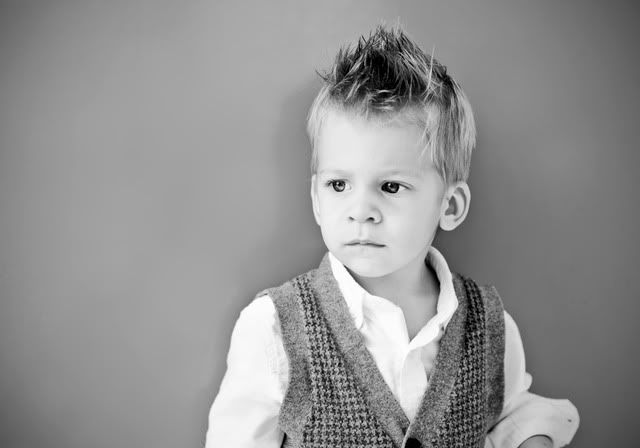 I am especially liking looking at this picture right now because he is SO sick and miserable poor little guy. It was just beginning the day we took pictures, which at the time I was frustrated about because he was not smiley at all, but he is so much worse now, that I'm thankful the timing worked out how it did. My poor little man has a fever, a terrible cough, and is congested. His little face looks all puffy and he just wants me to hold him all day long
(which is kind of nice since usually he is so independent, but makes me SO hot because he is such a fireball)
. As a result my house, which was destroyed this weekend since I was gone almost the whole time and the kids were in it almost the whole time, is still a disaster and I have not made a dent on my to-do list. He has also become EXTREMELY attached to his blankie. I washed it this afternoon and it was torturous to listen to his raspy little voice say, "Teetee, teetee" over and over again
(which is his pronunciation of blan-kie)
. I've canceled school for tomorrow and I'm hoping he has improved in the morning, otherwise I think we are off to the doctor.