Initially I was a little disappointed with my photography class because it wasn't what I had expected it to be, but I do think it is still helping me. I am putting more thought into my angles and how I frame my pictures and getting better at taking the same picture from all different viewpoints so that I end up with a good shot in the end. The majority of our class is spent critiquing each other's pictures from that week's "assignment" and then the last half hour our instructor (Allan Philiba, bio
here
and pictures
here
) shows us examples of next week's theme from his own work. I usually just work the themes into the pictures I am taking that week anyway...like reflections
(Addie at dance and Preston with the cat ears)
, but this past week was 'doors and windows' and I didn't have anything interesting to work with around here. On our way to the Galleria Wednesday for our first family-picture- shopping-trip I drove by this closed Mexican restaurant and stopped to take advantage of their door so I had something to present in class last night.
I really loved how they came out.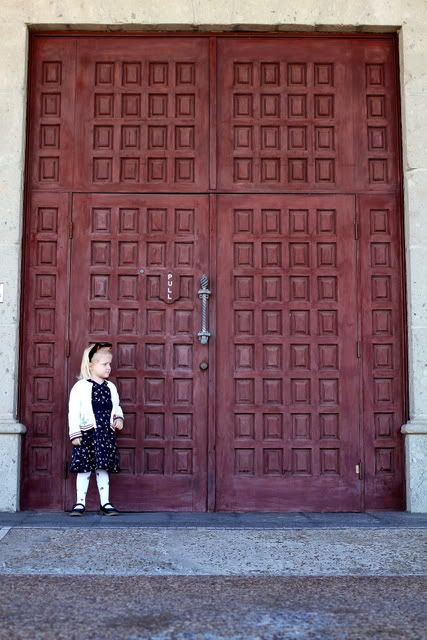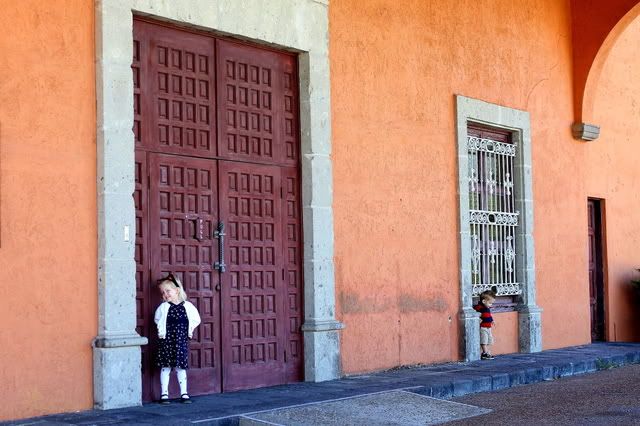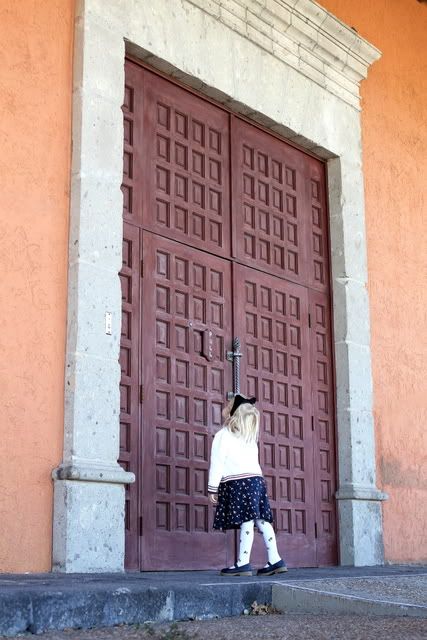 When I tried to get Preston to stand by this little door, he leaned back on it and it actually fell open to reveal this strange little storage room completely covered in spider webs. I took this picture and then tried to have Addie stand there instead, but she was completely terrified so it was a no go.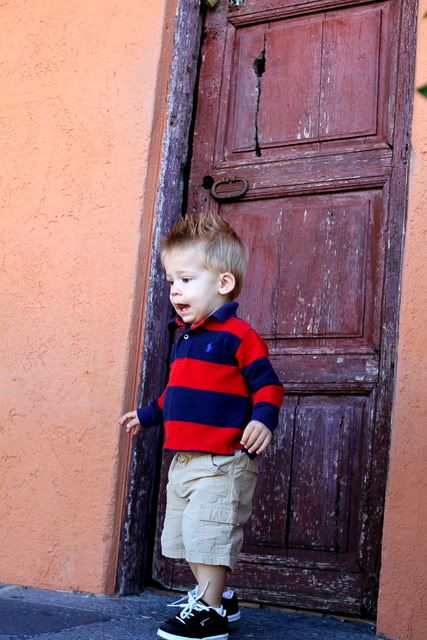 Everyone's absolute favorite...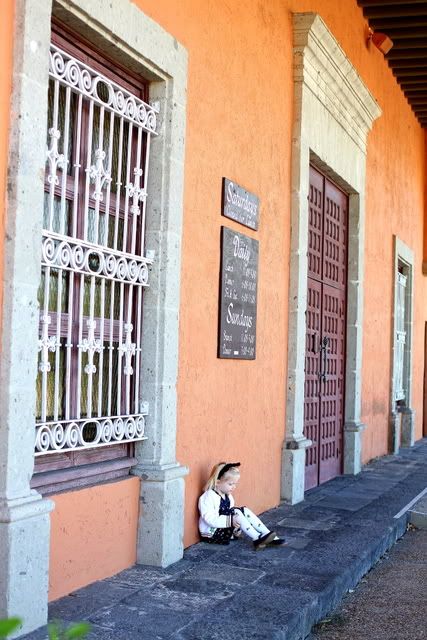 Now I just need someone with my exact camera, who knows everything about it, to teach me all the functions and I'll be set :-).