A MUST have when you are sick
(that's my belief anyway)
!
Monday after Preston spent the morning throwing up and cuddling with me
(which was actually nice when he wasn't getting throw up on my shoulder)
, he took a nice long nap and woke up feeling much better. He is in LOVE with baths right now anyway, asking me periodically throughout the day if he can get in and getting mad when I don't let him, so I was happy to grant his wish that afternoon. His favorite activity is filling up cups and pouring them into other cups and doing that over, and over, and over again.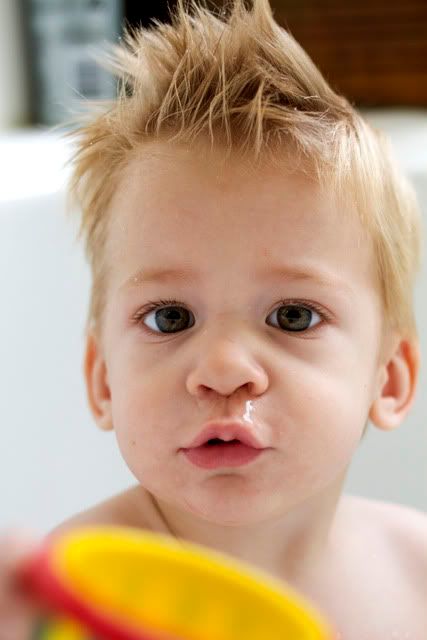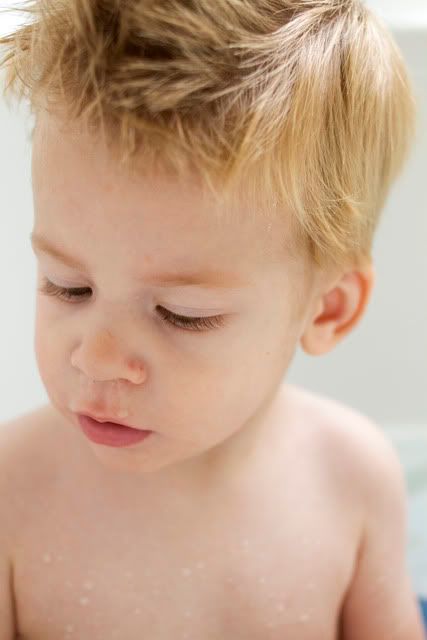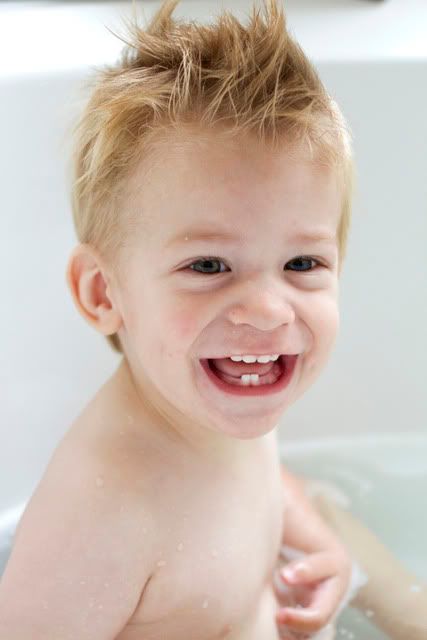 Oh, and Addie entertained herself with the cat puppets she made herself while I was tending to Preston all morning :-). He and I watched many, many puppet shows as we laid on my bed.