Tuesday was not supposed to be my last day teaching Joy School, but with Ella and then Addie throwing up on Wednesday, I canceled Thursday. As excited as I was for my turn to be over, I would have taken teaching over sick kids ANY day! Tuesday was actually a great day for the kids that were there! With the nice weather back again they were able to have some outside playtime and I think that makes such a difference...everyone was in a good mood!
First though we got Ella off to school, sporting a new hair do I came up with and kind of liked
(I made up my own on Addie's too and it didn't turn out so well :-)
.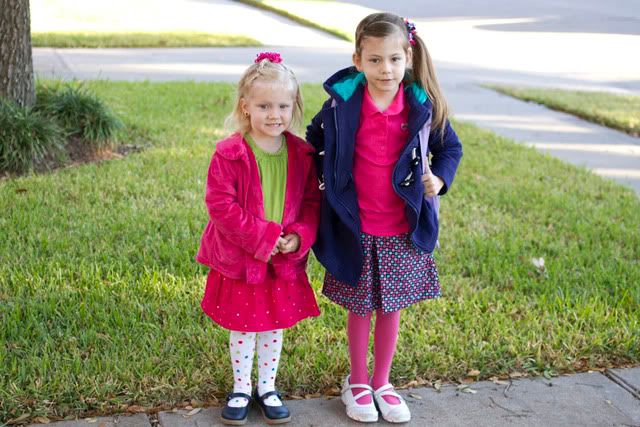 In Joy School we talked a lot about sharing, not being selfish and having good manners. Here they are sharing pennies while we listened to a song that went a long with it. I think we played the song 4 times in a row because they thought it was so fun!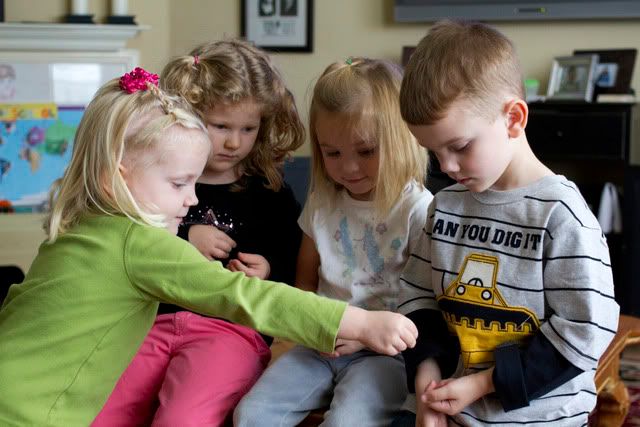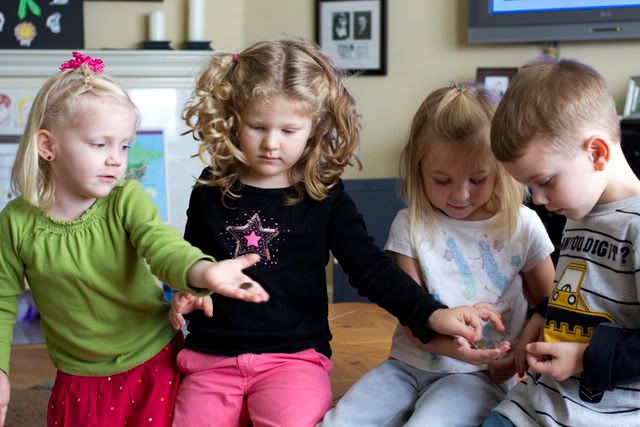 Can you find Preston? He blends in with the green and brown yard :-).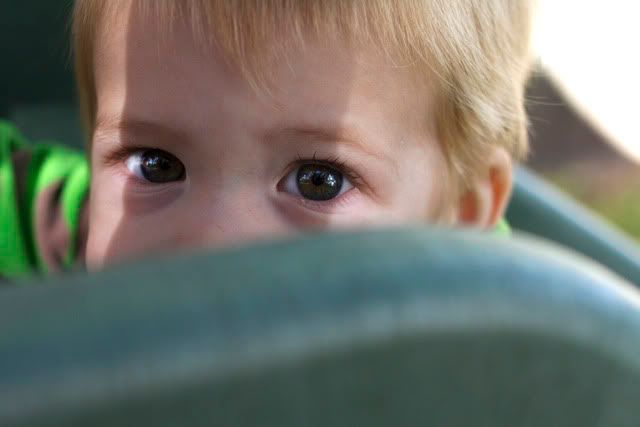 I bought some Halloween decorations for next year the day after this year
(when they were 50% off)
and couldn't resist getting each of the girls a dress-up outfit too. Addie's favorite color is purple, and of course we love anything glitzy, so I knew she'd think this dress was
amazing
. She is hilarious in it, a little dancing disco ball :-).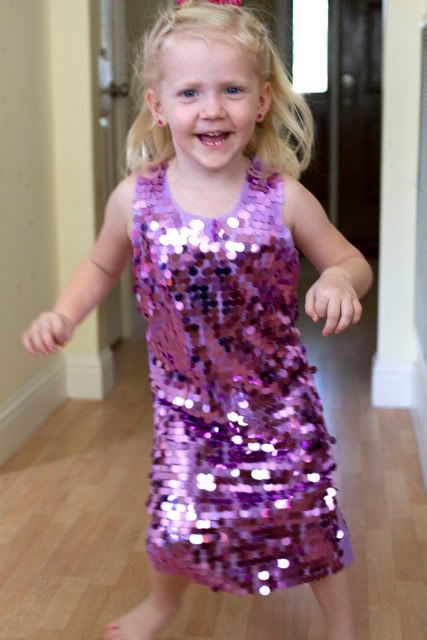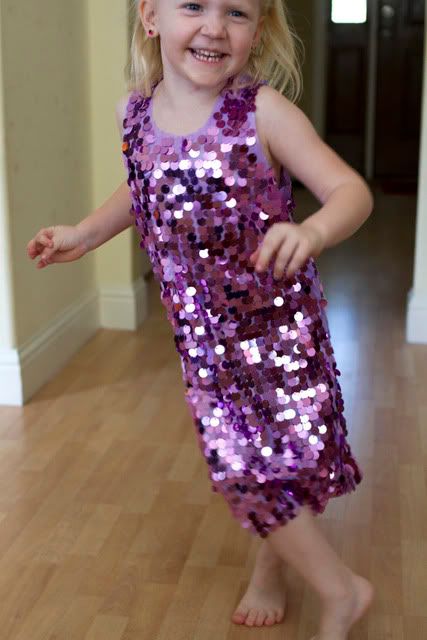 After we picked up Ella from the bus stop it was her turn for a dinner date with Dad. Good thing she got in one last fun activity before waking up at 4:30am the next morning with the flu!