to Look a lot Like Christmas around here!
I love Christmas, I mean who doesn't?! And after putting away all the Halloween decorations I was feeling really ready for Christmas...we don't have many Thanksgiving things, the weather had been freezing
(for Houston)
and all the stores have all their displays out. My rationale is that we'll be gone over Thanksgiving break when we usually get started, and why not enjoy it all a couple extra weeks?! So Sunday morning I busted out the boxes and we got started. The kids were THRILLED!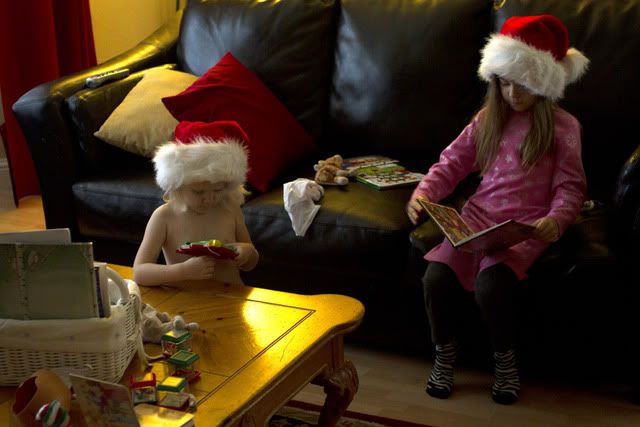 Then after church we worked on everything else. We listened to Christmas music and drank hot chocolate
(we couldn't find our mix because Preston had moved it...to another cupboard that we found it in the next day...but Mike saved us by whipping up his own batch)
. Mike also took these pictures of our decorating in progress.
So, Merry Christmas :-)!
In this picture I was telling Ella the story about this little calculator ornament with Mike's picture in it. We met on a blind date in December, so by the next December we had been dating almost a full year
(we didn't really start dating until February after the date)
, which is a LONG time to be dating and not engaged when you are living in BYU land :-). That Christmas we exchanged gifts before heading home to our families
(who were in CA and FL at the time)
and Mike gave me this little box. We hadn't ever really talked about getting married, but I think we both thought about it, I know I did, so of course I thought in that little box was probably a ring and he was going to propose. When I opened the box there was this little joke gift...A little kid calculator ornament with a silly little picture of Mike in it :-). We ended up getting engaged a month later, but we hang that ornament on the tree each year and it makes me smile. Ella asked about it this year and she LOVED hearing that story. She has retold it to me a few times since.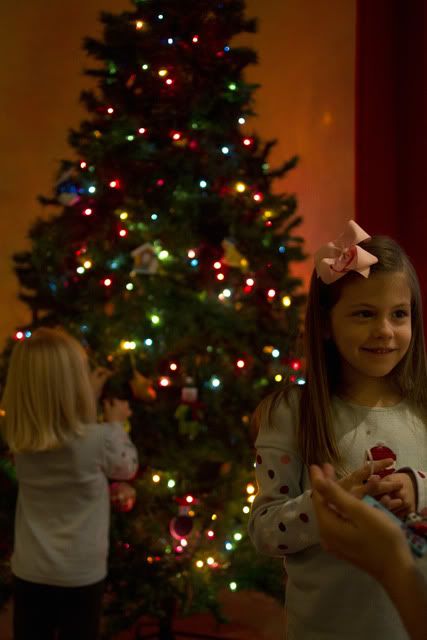 | | |
| --- | --- |
| | |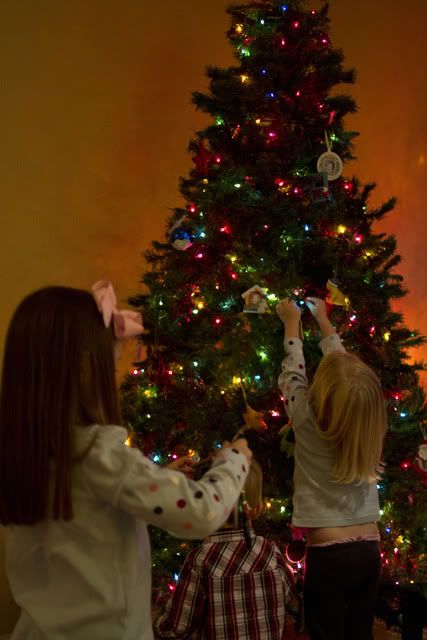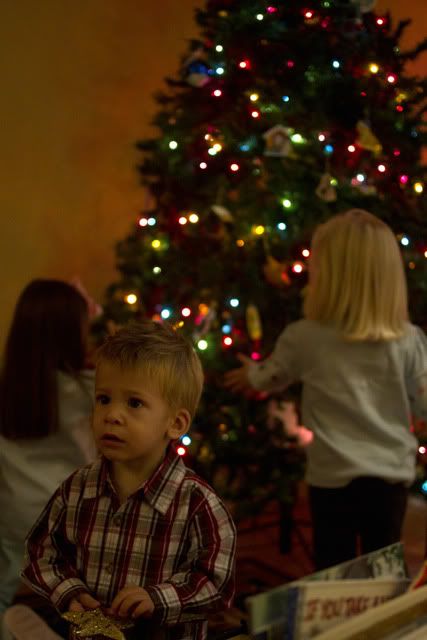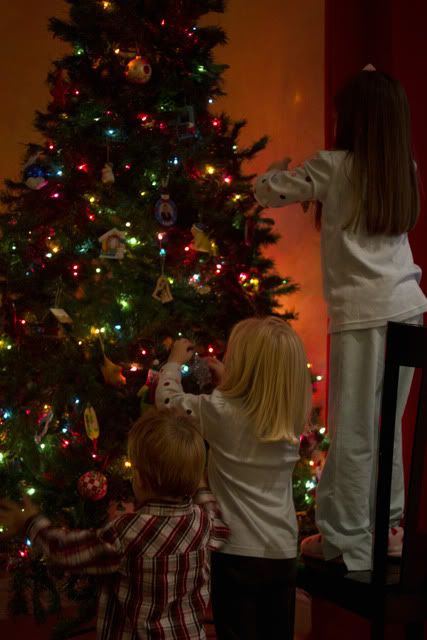 | | |
| --- | --- |
| | |