We had a wonderful Thanksgiving visiting Brittany and Ili in Oklahoma! Pictures of the fun to come, but not as many as usual...sadly my camera had an accident on our first night there and my favorite lens that I use for EVERYTHING (35mm) broke :-(. I still feel sick thinking about it and since I can't just run out and buy a new one, I'll be trying out a 50mm instead. It was more in my price range for now, so hopefully I'll love it as much as my old one when it arrives. In the mean time, I'm using the lens that came on the camera to capture this very important event in our family...
We have our first pets!!!
After a long time waiting
(my grandparents first spotted the Mom cat I think about a month ago)
, a little drama, and a big final decision, we brought home these 2 little kittens tonight. Ella and Addie LOOOOOVE them SOOOO much already!
Originally we thought they were both boys and Ella had decided to name hers Tom after hearing a cute story from Papa about Great-Grandma and Grandpa Freeman. When Addie was coming up with her name (her first suggestion...I Love You) Mike suggested Jerry since the girls love watching Tom and Jerry and they both thought it was perfect. The next day we found out Ella's was actually a girl and she decided to name her Beauty. Addie tried out a few names on her little guy before settling on Tom.
So, presenting
Beauty
(in back)
and
Tom
(with the white face)
.
More pictures of the girls' initial meeting with them once I catch up on everything else!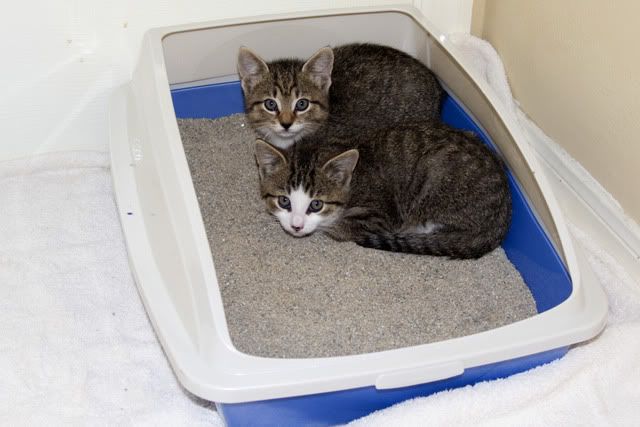 (I also wanted to remember Addie today kept asking me if Preston was 3 now because we always said we would talk about getting a pet once Preston turned 3. I think she finally realizes now that we just gave in early :-)
Preston has seen the kittens briefly, but we are still trying to get them used to the girls and I don't think they could handle Preston yet :-). He got these Cars slippers today though and he loves them about as much as the girls love their kitties. He cried when he had to take them off to change his diaper and is sleeping with them on :-).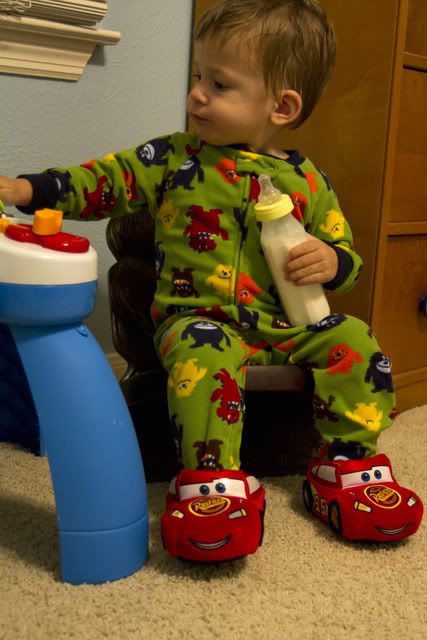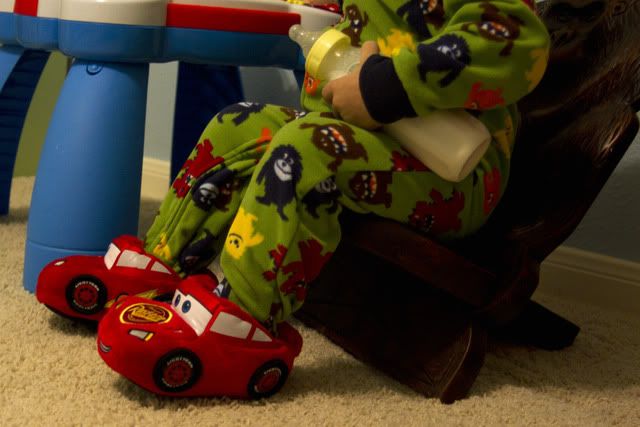 So, all the kids are happy at our house tonight!