Tom and Beauty have found their favorite place in the house...the Christmas tree. They climb up the tree, they take off the ornaments, they attack the presents, and they take their naps under it. I'm sure they will be very sad when Christmas is over and we pack it away until next year.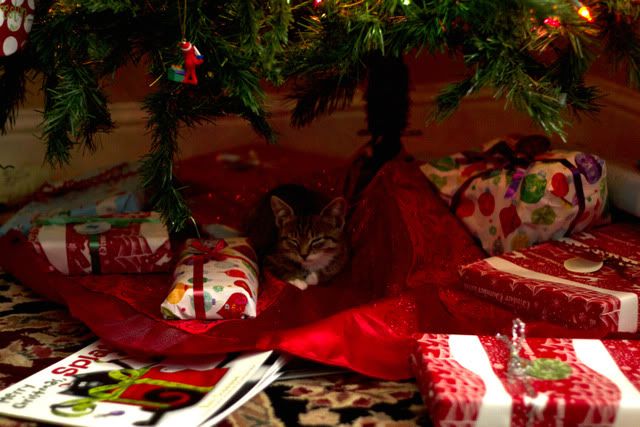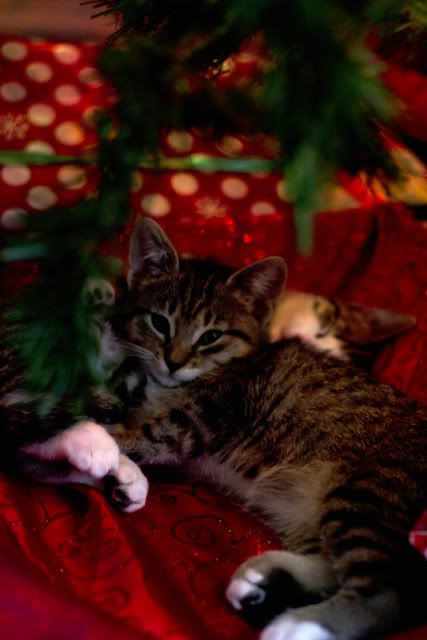 I keep thinking the kitties will wisen up and find a new place to nap, because it leaves them in perfect reach of all these little hands.
Especially Preston, who after being so soft with them for so long, finally decided to start pushing the boundaries the last 2 days. Poor Tom (Beauty is smart enough to run away). I'm actually hoping he'll bite Preston's hand the next time he is attacked because Preston just laughs when I get mad at him about it.