Mike's other sweet grandpa, Richard Roy Gibbs, passed away the last week of November. Although this post is past due, I don't want our kids to forget about one of their amazing great-grandpas.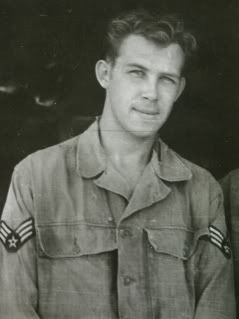 Some of my Memories:
I remember loving that Grandpa Gibbs had strong opinions and wasn't afraid to share them because that is something I respect! I remember him being very generous and having a great smile.I remember enjoying staying at their house and always feeling very welcome there when we were in Fresno. He had a lot of love to share!
I am glad that Dad (Mike) was able to travel to CA to be at his funeral and join in with the many children and grandchildren that loved him as they remember him and the things he was able to accomplish in this life.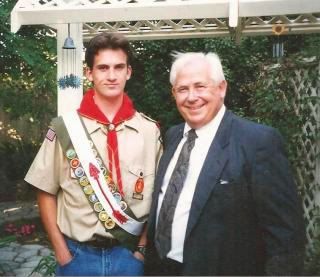 Thoughts from Dad:
Grandpa was a sports fan so we had a lot in common on that front. He was an A's fan with the Bash Brothers and a 49ers fan with Joe Montana and Steve Young. He was also a runner and took interest when I started running track. As I grew older and developed more of an interest in history it was fun to talk to him because he was like an encyclopedia of knowledge. He knew more about the engine in our 2008 Expedition than I did. His house was where we usually stayed when we came to visit, so a trip to Fresno will really never be the same without him. He was a dedicated family man who loved to take care of all of us.
In a post about her dad on his birthday last year, Meema wrote some of things she loved most about him...
I love him because he:
-loves me
- takes good care of his family
-has attended every important event in my life
(and my children's)
-is always the first to arrive and the last to leave when we need help
-is sentimental
-and patriotic (gets teary eyed when he hears the national anthem)
-served his country in the US Air Force, doing a one year tour in Korea
-is funny
-is smart
(Masters Degree in Economics and Doctorate in Behavioral Science)
-makes great Barbeque!