We decided to take advantage of one of Mike's last days home with us before going back to work and head to a little playground for lunch, playing and bike riding practice. I had hoped to work more with Ella on this over the break, but we were busy with pre-Christmas festivities and then we had a lot of rainy weather after Christmas. Saturday was sunny and looked a little warmer than it really was (we underestimated the chill from the wind), but the kids didn't care! Unfortunately the bike riding practice didn't go very well, Ella is pretty nervous about it still and doesn't really care if she can do it or not so it's hard to motivate her to keep trying. Oh well, we'll have to keep practicing.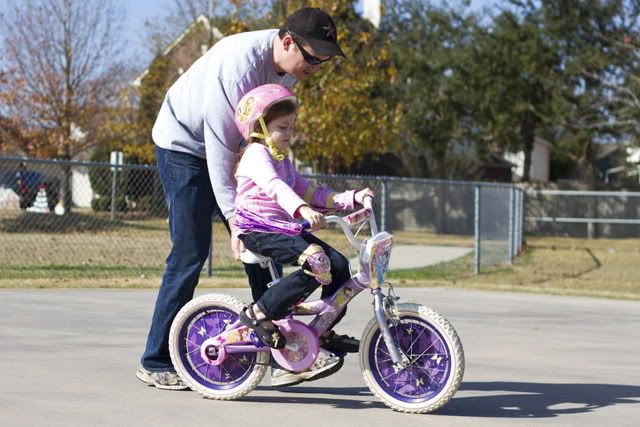 she looks like she's having fun, right :-)?!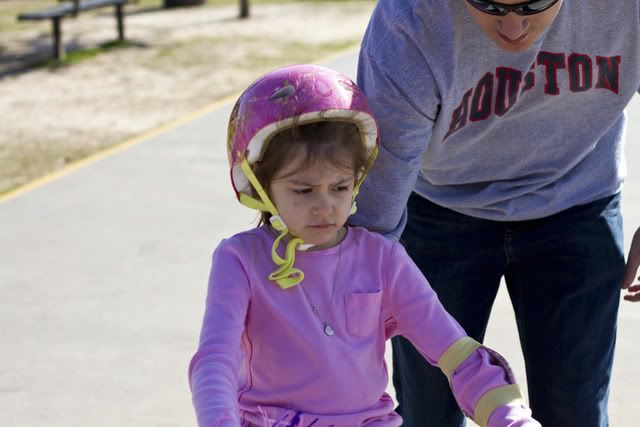 Addie got to use her new scooter.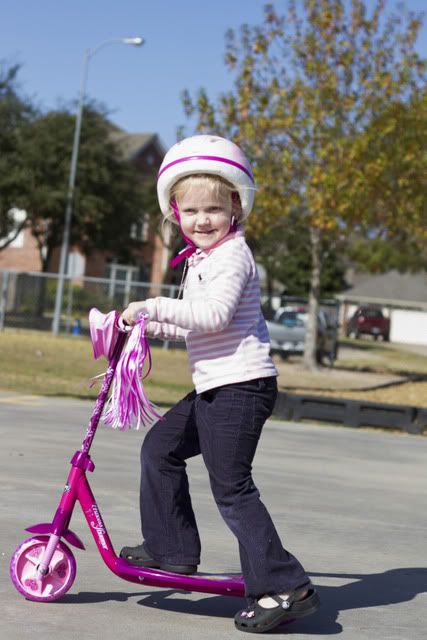 And Preston thought this bike that someone had left at the playground was more fun
than his own.
(another item on our Christmas break agenda that did not get accomplished...a haircut for Preston!)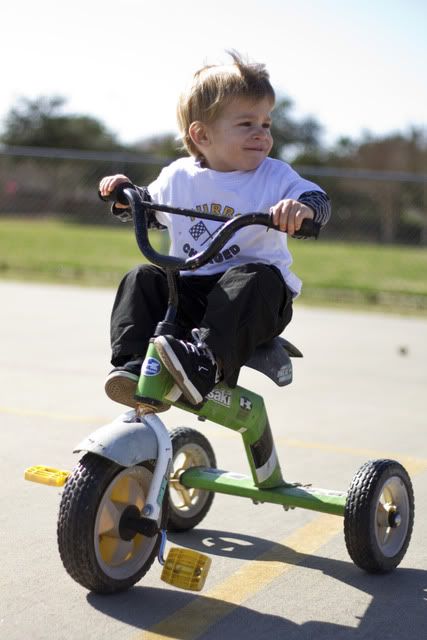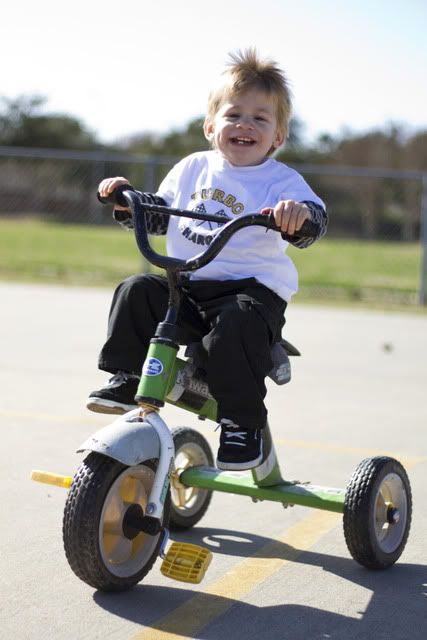 Then it was my turn to help Ella for a little while (it is a workout!).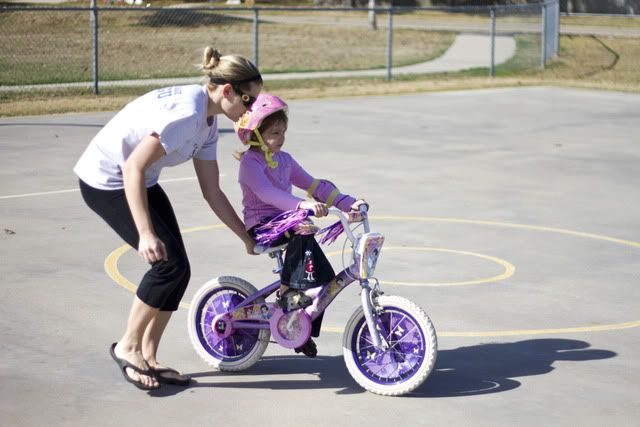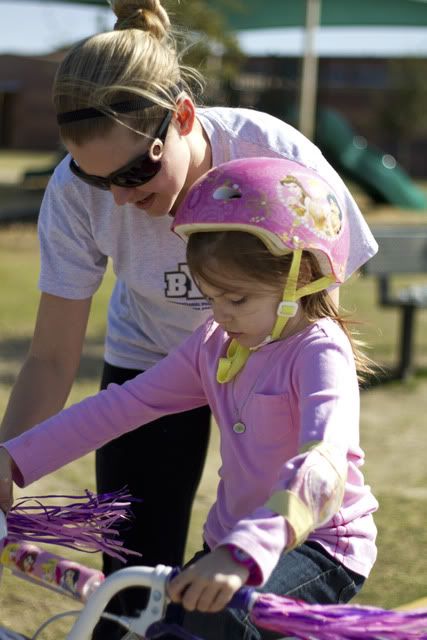 Ella ditched the bike as soon as she could to go play on the monkey bars...her VERY favorite thing. She is always coming up with new tricks to do and loves to show them off.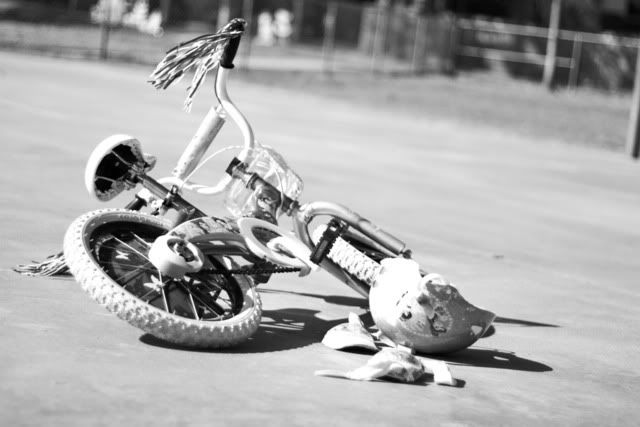 Addie took a break to warm up for a little while in the back of the car).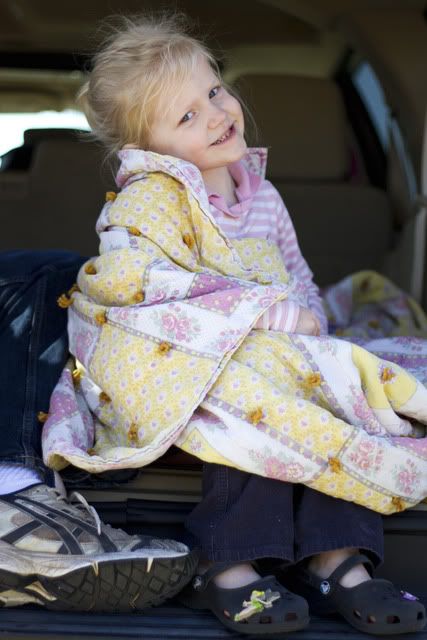 Ella taught Preston how to swing himself like this on our backyard swings and it was such a great idea. He LOVES to do it and it requires no help from us! Not to mention it is pretty adorable to look out the kitchen window to see his little body swinging and having fun. He is getting so big and talking NON-stop, it's making me a little sad.
Ella was helping Addie on these lower monkey bars and it was SO adorable! I thought I took a video of this whole long try across where Ella was encouraging Addie ("you're almost there!" "You can do it!" etc) and then realized I hadn't pushed record. I've been having a hard time lately. So this video is after they had already done a few runs, but you can still see little Ella holding up an even smaller Addie, which I think is precious.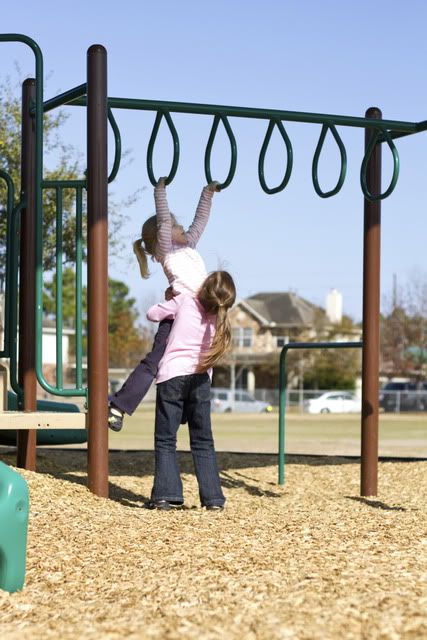 It was a great start to 2011!