Saturday morning, the girls and I took Tom and Beauty to the vet for a check-up and immunizations
(they have their big surgeries in a couple weeks)
. We loaded them into the cat carrier, took a picture and we were off.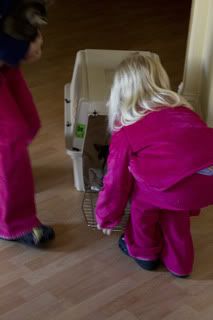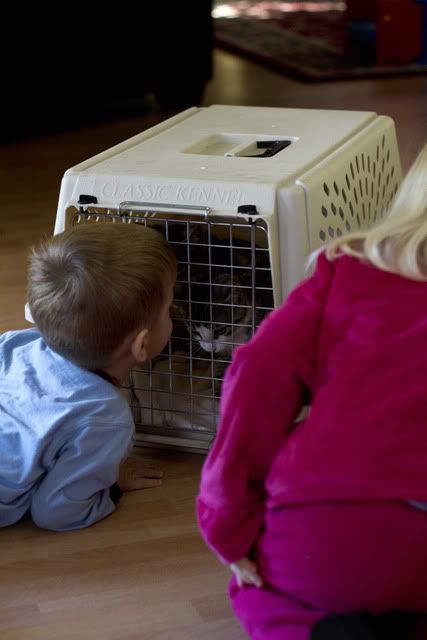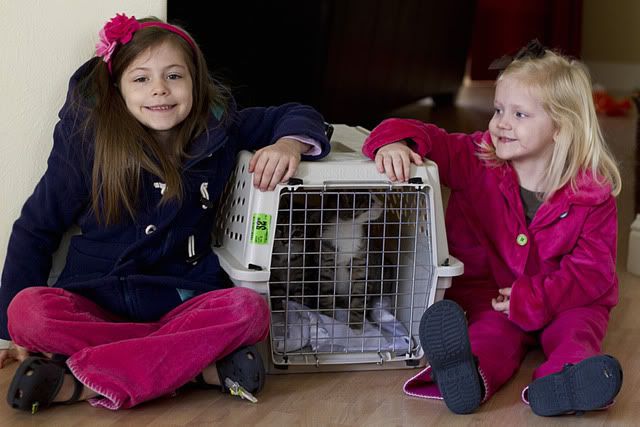 The poor things were so scared and confused. I don't think this big, talkative parrot in the waiting room helped much either
(although the girls found him completely entertaining!)
.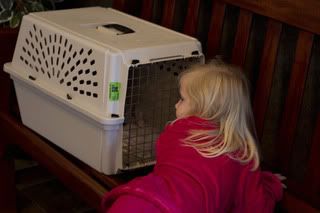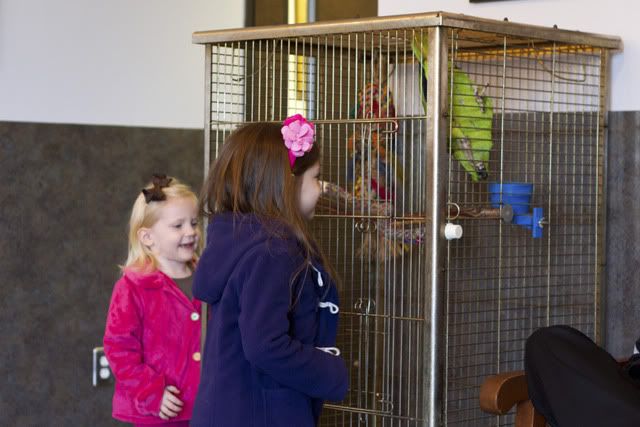 Both girls had been SOOO excited to go to the vet's office and see what it was all about it. They loved watching all the other animals coming in and out and reading the pet magazines. Other than Addie almost getting bit by a pitbull while I was paying, the visit was a success
(Addie tried to pet him when I wasn't watching and he snapped at her hand, the owner was very apologetic and all the animals are a little edgy when there, so it wasn't his fault, but still scary)
. The kitties are healthy and were VERY excited to be back home again!
(I forgot to mention that Tom was purring so loudly when the vet was checking him that she couldn't hear his heartbeat. They had to hold a cotton ball with some alcohol on it to make him stop purring. He seriously purrs when you look at him!)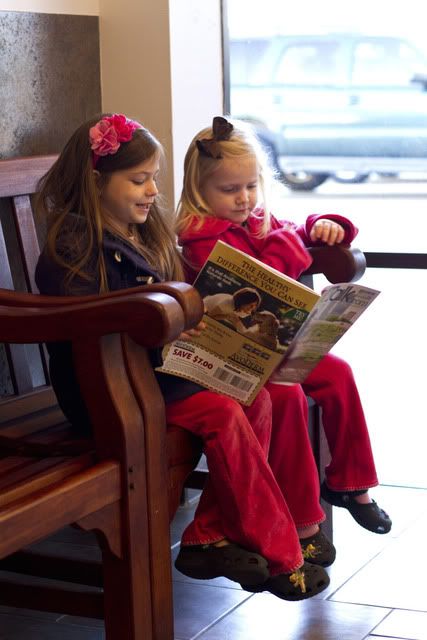 On Sunday we made it to church early - wooo hooo for us :-)! We are on the 1pm time right now which I was really worried about with Preston's naps, but so far it hasn't been too bad. We have been able to get him down for about an hour before we have to wake him up to get dressed. He is doing well in nursery
(I haven't heard otherwise anyway)
and Addie is doing SO much better in sunbeams as I had hoped. Ella really likes her new teacher too...especially after finding out that she invited her last class over to her house at the end of the year to roast hot dogs and make s'mores!
I only took a picture of Preston really quick to show off his new hair cut
(It was too cold to do pictures outside!)
. You can see the little sleep lines on the left side of his face, poor guy.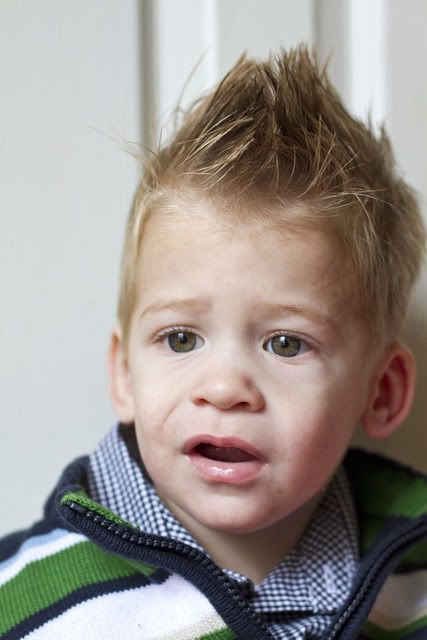 After church we headed over to my parents' house to celebrate my dad's birthday. The food was SO good, I wish I had more of it to eat for lunch today!
Kayley started our song out way too high and we all had trouble actually singing along with it :-).