Adeline LOVES cats and has for as long as I can remember. She became very attached to a little orange cat beanie baby when she was teeny tiny that our friend Janet gave to her and would carry it
everywhere
. She wore cat ears headbands for probably 2 years straight...no joke! Her friends even called her Addie Cat, per her request, for a long time. I went back through our pictures and pretty much every one had Addie with cat ears on :-).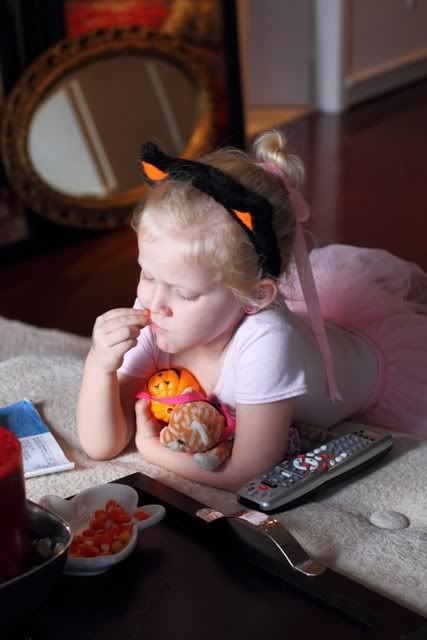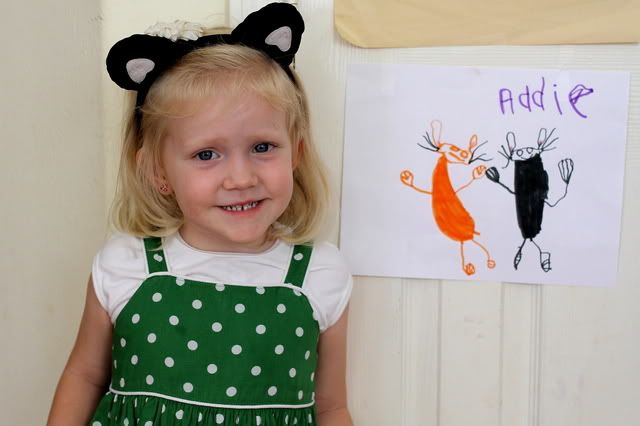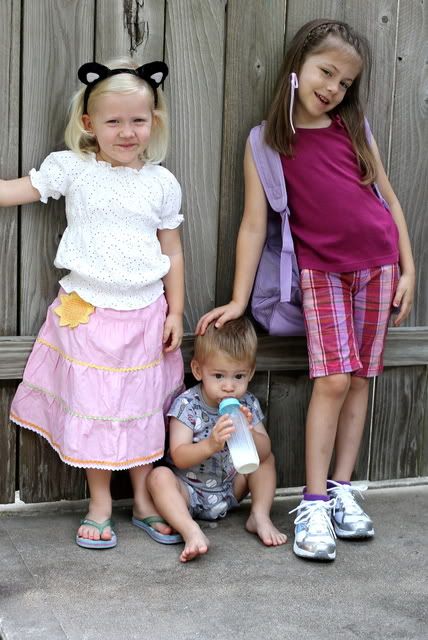 and a fave of mine from our family pictures by Chery in 2010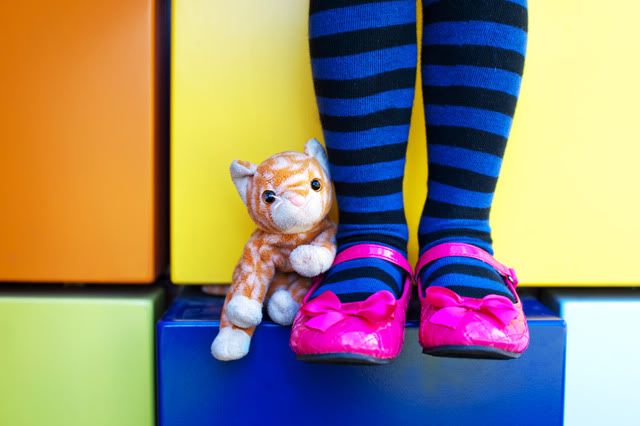 A few years ago we adopted two kittens, Tom and Beauty. Beauty is Ella's cat and Tom was Addie's. Tom was a little needy though and in the end started having some behaviors that I couldn't live with, so we found him a nice home and he is living happily there still. But poor Adeline, our little cat lover, was then without a her own cat. We
(especially Mike)
wasn't ready for another cat right away though and Addie wasn't asking for one all the time so the subject was dropped for awhile.
After a couple years break from Tom I was feeling ready and mentioned it to Mike, but he still wasn't sold. Then this winter we saw a movie with a cute orange cat in it that made him reconsider :-). So we told Addie that we were ready to get a real orange cat but she needed to earn it.
She has had a great year at school overall but had started getting marks in her folder more frequently so we made a deal that if she could get 4 weeks in a row of ALL happy faces at school, we would get a cat. It doesn't seem like a big deal, but this was hard work for her. She got pretty close a couple times and then would get a sad face, which was really sad for me too. She started out the year with 3 months of all happy faces though and I knew she could do it. And by mid-April she accomplished her goal! She was SOOO excited and wanted to go get a kitten that day but we had to start searching for one. It took a little while but the morning of my birthday, April 26th, I checked craigslist AGAIN and there was a new post from someone trying to find homes for three little kittens and two of them were orange!!!
I texted her right away and she agreed to meet us half way the next morning (27th) with the two orange kittens so we could pick one. We were all so excited. I borrowed a pet carrier from Emily, Addie and I went and bought a little litter box and some kitten food and set up a little corner in her room for her baby.
We were told one was a boy and one was a girl and Addie picked out names that morning, Sunny if it was a girl and Eddie if it was a boy. Although they were both adorable, Addie picked the girl who was especially fluffy and had the cutest little face. I agreed that the girl was the cuter of the two, but was a little sad because I thought the name Eddie was so adorable that I wanted it to be used.
Addie's face was
sooo
happy on the drive home! She just couldn't believe she had her own REAL kitten and kept saying how cute she was over and over and over. In the end we got everything we wanted though because when I took the kitten to the vet that week we found out it was a boy (and were informed that almost all orange tabbys are), so we changed the name.
Meet Eddie. One extremely loved little kitten!
on our way to meet him
"He's SO adorable!!!"
the one member of the family not excited to welcome Eddie to our home :-), poor Beauty
I love these ones...especially with all her stuffed orange cats in bed too :-)
the kids came running out at one point yelling "he learned how to drink water!!!" Haha :-)